September 20th, 2006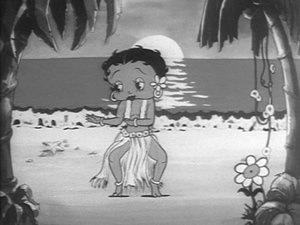 Here's a link to stream the classic cartoon: Bamboo Isle (1932). Betty and Bimbo are shipwrecked on a South Seas island, which gives Betty the perfect excuse to go native with a grass skirt and floral lei. Two years later, the Hayes Office production code would be in full force, and skimpy clothing — even on an animated character — would be strictly forbidden.
If you prefer to download this public domain cartoon, you can visit here.
You can skip to the end and leave a comment. Pinging is currently not allowed.
RSS 2.0
Leave a comment
You must be logged in to post a comment.